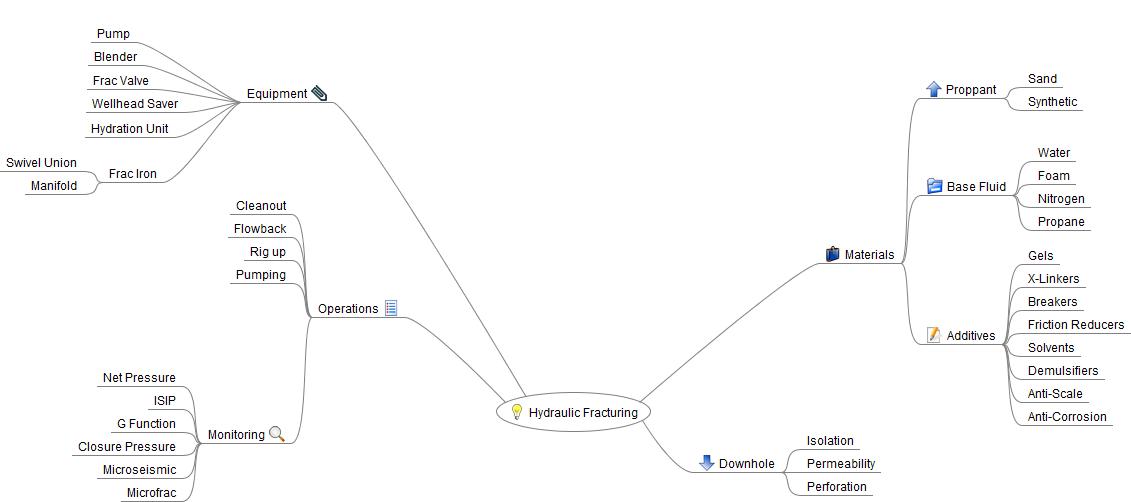 In South Texas, hydraulic fracturing is the most common stimulation method with most new producing wells being frac'ed prior to initial production. Some producing wells are even given fracture treatment more than once over their lifetime. While this is one of the safer processes in the oilfield, it is not without its own hazards.
EQUIPMENT USED
Frac Pump: Frac pumps deliver the slurry of frac sand and base fluid (usually water) by adding enough energy to increase the pressure and rate. The pressure must be high enough to reach treatment pressure plus any losses and the rate must be high enough to create a long enough fracture half-length downhole. Multiple frac pumps are needed for most frac jobs.
Blender: The blender, or mixer, mixes the sand, which is stored dry in the sand chief, into the base fluid before sending the slurry to the frac pumps.
Frac Valve: A master valve mounted to provide pressure control in lieu of the xmas tree master valve.
Wellhead Saver: A pressure control device that nipples up to the tubing hanger in order to bypass treating pressures around the xmas tree.
Hydration Unit: Unit that adds trace chemicals, gels, and base fluids upstream of the blender.
Swivel Union: Piece of frac iron that allows for bends in the piping.
Manifold: Frac manifold or zipper manifold in dual well operations, that collects frac fluids from multiple pumps to the treatment well.
FRAC OPERATIONS
Cleanout: Cleanouts, usually done with a coiled tubing unit, remove any leftover proppant from the wellbore.
Flowback: Temporary routing into tanks to flow the spent frac fluid into frac tanks rather than the production equipment.
Rig up: Installing frac equipment and iron.
Pumping: Performing the hydraulic fracture stimulation by pressuring a high flowrate mixture of sand and fluid downhole.
Pumped Materials

Proppant
Base Fluid
Additives

Gels
X-Linkers
Breakers
Friction Reducers
Solvents
Demulsifiers
Scale Inhibitor
Corrosion Inhibitor

Downhole Effects
Isolation
Permeability
Perforation
Map Created Using FreeMind Software
Recommended Training: New Hire Frac School
Notice: Article is provided as is and for informational use only. Eagle Ford Training San Antonio, its owners, instructors, and affiliates hereto referred as the company shall have no liability for and you shall defend, indemnify and hold harmless from and against any claim loss demand, liability, obligation, and expense based upon any injury or damage, spill or pollution, product liability, or any other loss that may occur. The liability for the use of information is solely yours notwithstanding any act of error or omission by the company.