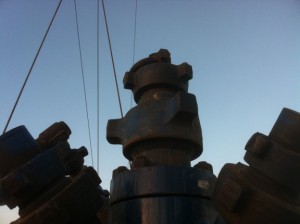 Frac Class Overview
At Eagle Ford Training we call our frac school FRAC-BASIC because it is intended to be like boot camp introducing new workers to hydraulic fracturing. Our training gives frac hands the fundamental knowledge they need to understand their work as well as how to work safely and effectively. Green hats (brand new oilfield workers) start with instruction on what oil and gas wells are, how they are constructed, and the role that a frac job plays in the life-cycle of the well. They will also learn key terminology to help them communicate with other oilfield workers.By sending your new frac employee to our school you give them the knowledge and certifications needed to work successfully in hydraulic fracturing.
This frac school gives new workers a broad overview of the materials and equipment that they will be working with on the frack site. They will learn about pressure pumping, proppant (sand), fluids, mixing equipment, and the iron that transports the slurry to the oil and gas reservoir. As an expanded new worker orientation it is ideal to send employees before their first day in the oilfield or within the first six months of working on the frac job.
Safety is the most important practice for your workers. Our frac school covers safety aspects of every part of the job so that new hires are aware of the hazards that may await them in the field. For added value, let us know if you would like to add important safety certifications needed to work in the Texas oilfield such as RigPass, CPR, and hydrogen sulfide awareness.
Frac Training for New Employees
Why attend Eagle Ford Training's frac school in San Antonio? Traditionally, hydraulic fracturing employees have been sent straight to the field to be "fed by the fire hose." While the oilfield learning curve will always be steep, our frack orientation will accelerate the pace at which new workers progress from novice to experienced.
Also, consider adding high quality safety certifications such as RigPass and hydrogen sulfide awareness. This safety training is critical for workers to be accepted on all major Texas oil and gas operators. Send your new oilfield workers to a FRAC-BASIC hydraulic fracturing class to get them ready for their first frac job.
Eagle Ford Training is the premier regional training school for oilfield workers in South Texas. We have prepared thousands of employees from all over the world–from Japan to Saudi Arabia–to work safely. You can be sure that adding our frac school to your new hire training program is an effective and economic way to make sure your company has the very best employees.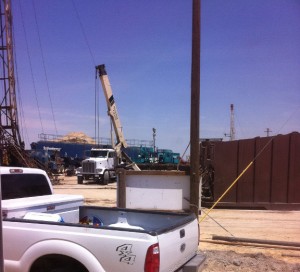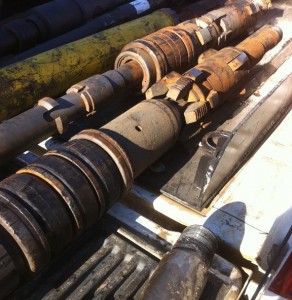 Hydraulic Fracturing Topics
This course is designed to cover the requirements of a Texas frac employee and includes the following topics:
Fracturing Principles
Frac Equipment
Proppant/Sand
Fluid Chemistry
Pressure and Volume
Completions/Wireline/Coil–operation
Hydraulic Fracturing Hazards
Respiratory Protection
Job Safety Analysis
Hydraulic fracturing is one of the most important pressure pumping operations when developing North American oilfields. It's also one of the most expensive jobs so operators are extremely interested in having it done right.
The majority of new oil wells in the United States are currently fracked because the low ability of these reservoirs to flow requires stimulation to make them economic producers. Shale wells, such as in the Eagle Ford, naturally have only nanodarcy permeability so hydraulic fracturing is required for these fields. So long as shale is producing, fracking will be a crucial piece of the process.
While the stimulation process has evolved over the years, the push for improvement and safety remains of utmost importance. Thanks to the diligent work of field professionals over many decades the fracking process has become the powerhouse we see today. Doubtless the hard work of future professionals will continue this tradition while improving and adapting hydraulic fracturing field for decades to come.